Safety controllers
Flexi Soft
The software-programmable safety controller
Your Benefits
Modular adaptation to the particular requirement means optimum scalability and therefore cost savings
Intuitive configuration software featuring comprehensive functions for straightforward engineering
Rapid verification of the safety application: The configuration software provides documentation and a wiring diagram
The main module's diagnostics interfaces and the configuration storage facility in the system plug enable rapid commissioning, component replacement, and troubleshooting, resulting in minimum downtimes


Overview
The software-programmable safety controller
The Flexi Soft safety controller can be programmed via software. Thanks to the modular hardware platform, Flexi Soft provides a tailored and efficient solution for a whole host of safety applications. A wide range of modules are available: main modules, gateways, digital and analog input/output modules, Motion Control modules, as well as relay modules. The license-free Flexi Soft Designer configuration software enables intuitive programming, rapid commissioning, and continuous diagnostics down to the automation level. Functions to enable safe controller networking, safe series connection, or safe drive monitoring reduce costs and boost productivity. A whole host of additional functions means that Flexi Soft is able to bridge the gap to system solutions from SICK.
At a glance
Safety controller with modular hardware platform
Configuration saved in the system plug
Safe controller networking with Flexi Line
Safe series connection with Flexi Loop
Safe drive monitoring
Safe analog value monitoring
Flexi Soft Designer license-free configuration software
Advantages

Modular, flexible and powerful
The Flexi Soft safety controller solves both simple and complex tasks, because Flexi Soft offers main modules, expansion modules and gateways that you can flexibly combine to fit your requirements. Combined with other SICK safety components, the range of functions for your individual machine design can be significantly expanded, such as with Safe Motion Monitoring and Control or Safe EFI-pro.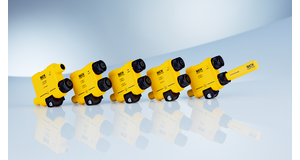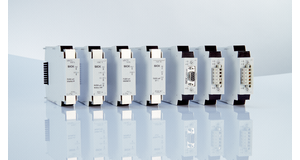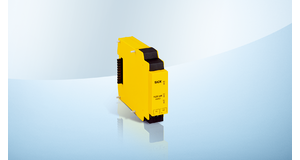 From simple to complex: Adjust the safety controller precisely to your system

Intuitive in every detail
A safety controller must offer more than just safety: With Flexi Soft, you get a safety controller that is easy to configure using software and is also intuitive to use. The Flexi Soft Designer or Safety Designer configuration software also makes it easy to implement and document safety configurations. The status of the Flexi Soft stations can be viewed at all times and is displayed in a transparent manner. This significantly reduces your machine design and commissioning costs.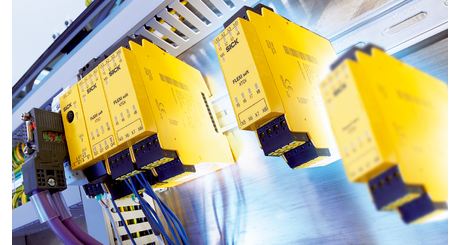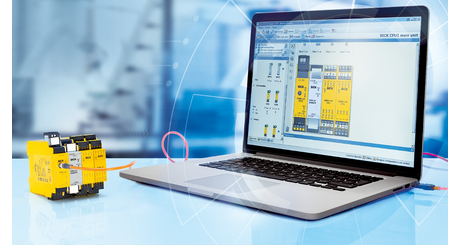 Simple and efficient: Get your system up and running quickly using configuration software

Clever combination of functions
A wide range of functions makes the Flexi Soft safety controller a great choice for use in different applications. The integrated logic of the modular controller helps solve even complex tasks and provide status information. Cleverly combined, Flexi Soft allows for the use of important sensor data for high productivity thanks to the use of SICK interfaces.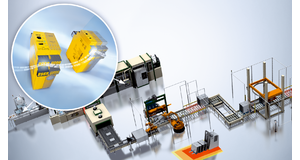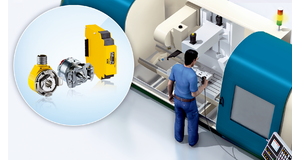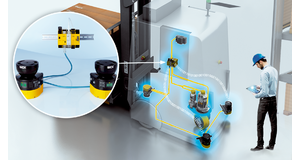 Universal and connected: Benefit from additional efficiency while the machine is running
Technical data overview

Technical data overview

Safety level
PL e, SIL3
Configuration method
Via software
System construction

Modular

1 system plug

1 main module

0 ... 2 gateways

0 ... 12 expansion modules

0 ... 8 relay modules

Fieldbus, industrial network
CANopen, CC-Link, DeviceNet™, EtherNet/IP™, EtherCAT®, Modbus, PROFINET, PROFIBUS DP, EFI-pro, SSI, Incremental, Serial
Safe SICK device communication

EFI

EFI-pro

Safe networking

Flexi Link

Flexi Line

Safe drive monitoring
Yes
Safe series connection with Flexi Loop
Flexi Loop
All technical data can be found accompanying the individual product