Laser surface motion sensors
SPEETEC 1D
Captures motion. Without contact.
Your Benefits
Opens up new possibilities for measuring sensitive, soft or smooth objects
Optical sensors avoid damage to, and contamination of the surfaces being measured and ensure a high product quality
Slip-free measurement increases the measurement accuracy thereby optimizing productivity and process quality
Thanks to the use of class 1 lasers, no expensive laser protection measures and no specially trained personnel are required
High measurement accuracy, including in start-stop operation and at short measurement lengths
Configuration interface allows application and sensor diagnostics as well as parameterization
Easy to retrofit, wear and maintenance free



Overview
Captures motion. Without contact.
The wear-and-tear and maintenance-free SPEETEC 1D laser surface motion sensor detects the movements of object surfaces without contacting them. This detection requires no scale or measuring elements. The laser Doppler effect based technology enables the SPEETEC 1D to measure the speed, length, movement direction and position of objects on almost any surfaces. The non-contact measurement method used by the sensor makes it particularly suitable for applications with soft or sensitive surfaces that would be damaged by tactile measurement. The SPEETEC 1D is also ideal for encoder applications with fast and dynamic processes that are unsuitable for encoders. The sensor can be monitored and logic functions configured via an interface.
At a glance
Non-contact measurement of speed, length and position without measuring elements
Compatible with many materials, colors and surfaces
Very high measurement accuracy and repeatability
Laser class 1
Rugged design, compact dimensions, low weight
TTL or HTL interface
Diagnostics and parameterization function
Advantages

Opening up new fields of application in motion monitoring
The SPEETEC 1D shows what's possible. Using the laser Doppler process, the sensor quickly and precisely measures the length, speed and position of piece goods as well as endless materials. Since it operates without contact during measurement, it enables new applications in automation: Where direct measurements on sensitive or soft surfaces were previously avoided because tactile sensors damaged them, the SPEETEC 1D now enables movement data to be recorded without making contact. Thanks to the compact dimensions and standardized TTL or HTL interface, it is also easy to integrate into new or existing plants and can be put into operation quickly.
No measurement errors due to slip. Short response times and very high measurement accuracy in the first few centimeters: With its optical measurement principle, the SPEETEC 1D is setting new standards in speed measurement in dynamic and clocked processes.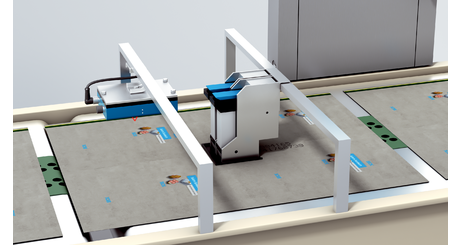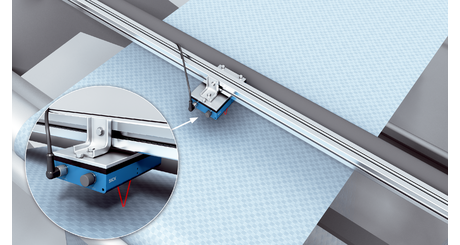 Smart design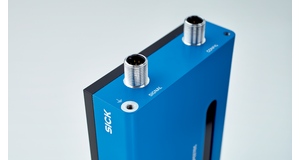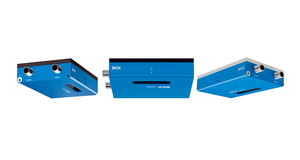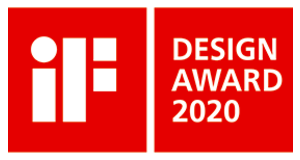 Increases the measurement horizon: The SPEETEC 1D closes the gap between tactile measuring wheel systems and complex laser Doppler sensors – and is suitable for almost all surfaces and objects thanks to the non-contact measurement.

More convenient handling – safety with laser class 1 from the factory
The SPEETEC 1D is much more economic than other laser speed sensors: Thanks to laser class 1, no protective measures such as housing, eye protection and safety areas are required for integration of the device, and no specially trained staff is needed. Installation work is minimal: Simply mount and go. The laser Doppler process of the infrared laser delivers exact speed values of up to 10 m/s with very high repeatability. Whether endless materials or piece goods – the high resolution of the laser enables a maximum resolution of 4 µm and, on a path of one meter, the sensor measures material lengths down to the last millimeter. It therefore offers maximum reliability for countless applications.
Practical technology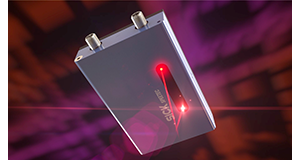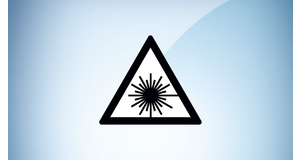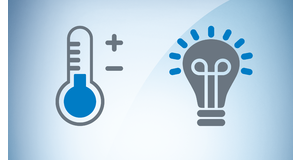 High precision, reliability and very simple use: The SPEETEC 1D makes laser class 1 the new standard for non-contact speed measurement.

Gentle and economic measurement of sensitive surfaces
The measurement system is specially suited for the measurement of particularly sensitive materials. Surfaces which get dented or damaged or undergo material changes due to the contact pressure of conventional measuring wheel systems can now be measured simply and reliably. The laser-based technology also prevents contamination on the material surface to be measured. In addition to movements of endless materials, the SPEETEC 1D also precisely detects movements of piece goods without a problem. In addition, the laser is wear-free, ensuring more process reliability with minimal maintenance costs.
Safe non-contact length and position measurement on piece goods


Measurements which are gentle on materials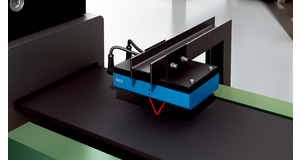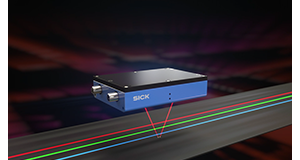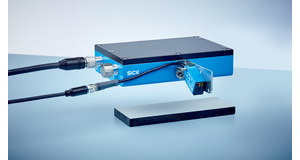 Smooth speed measurement: The SPEETEC 1D enables exact non-contact movement measurement on very soft and sensitive surfaces, and with minimal maintenance effort.

Flexibility and transparency with the optional parameterization and diagnostic interface
The SPEETEC 1D is also available with a parameterization and diagnostic interface on request.
This interface can be used to parameterize the default settings such as resolution, electrical interface and direction of movement. Logic functions for the evaluation of external input signals and resulting output signals can also be activated and set. The diagnostic functions provide an overview of the status data of the sensor and the current measurement results in the customer application.
Logic functions, configuration, diagnostics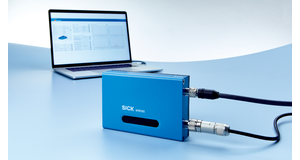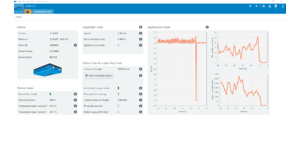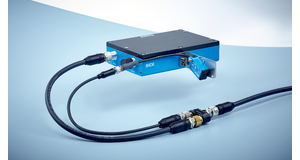 Customized sensor adaptation, control-independent logic functions as well as transparency and monitoring of the sensor and the application. All of this is possible with a SPEETEC 1D with parameterization and diagnostic interface.
Technical data overview

Technical data overview

Nominal measuring distance
50 mm
Direction of movement
1D, x-direction
Laser class
1 (IEC 60825-1:2014)
Wavelength/Type of light
850 nm invisible infrared light
Supply voltage
12 V ... 30 V
Communication interface

TTL / RS-422

HTL / Push pull

Connection type
Male connector, M12, 8-pin, A-coded
Measuring increment (resolution in µm/pulse)
4 ... 2,000
Programmable/configurable
– / ✔
All technical data can be found accompanying the individual product