Gas flow meters
FLOWSIC500
Custody transfer measurement in natural gas distribution
Your Benefits
Ultimate measurement certainty and safety of continuous gas supply
Reduction of installation costs due to integrated flow conversion
Simple installation, compatible with conventional technologies (turbine and rotary displacement meters)
Minimal operating costs due to being nearly maintenance-free
Simplified recalibration due to straightforward cartridge exchange
Reliable under dynamic load changes
Self-sufficient operation






Product selection
In accordance with Article 2 (4), this product does not fall within the scope of RoHS directive 2011/65/EU and is also not designed for use in products which fall within the scope of this directive. You can find additional information in the product information.
Your desired configuration is being checked...
The configuration result cannot yet be generated. Please complete the missing inputs - the exclamations marks show the missing inputs, or you can contact us.
1 results: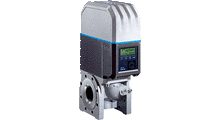 Gas flow meters
FLOWSIC500
Overview

Custody transfer measurement in natural gas distribution

The latest technology for the ultimate in measurement accuracy: The FLOWSIC500 ultrasonic compact gas meter from SICK enables extremely accurate natural gas distribution measurement. Thanks to its lack of mechanical moving parts, the FLOWSIC500 is rugged, reliable, and maintenance-free – allowing for a significant reduction in operating costs. It is overload-proof, accurate and is monitored by an intelligent diagnostics system. Recalibration is extremely straightforward, as it is simply a matter of exchanging the cartridge. The FLOWSIC500 can easily be integrated into existing measuring stations. It operates either in a self-sufficient energy configuration or in failsafe network operation with battery back-up. It complies with all pertinent standards and directives. When used in transfer stations and measuring stations, the FLOWSIC500 provides the security of a continuous and blockage-free gas supply.

At a glance

Cutting-edge technology: ultrasound
Diagnostics and permanent operational check
Rugged and reliable due to lack of moving parts
Exchangeable cartridge
Straight inlet/outlet zone not required
Overload-proof
Optional integrated flow conversion / date registration
Battery or intrinsically safe power supply

&nbsp

Follow expert discussion in our LinkedIn Forum

SICK expert group: gas flow measurement and fiscal metering

Advantages

Gas flow meter and volume correction in one

Why use two devices for one task? Gas flow meters and with volume correctors are used for the same thing: Precise measurement of the transported gas volume. It makes sense to combine both into one device, saving on installation costs and reducing the number of interfaces.

When leaving the factory, the FLOWSIC500 gas flow meter already has everything you need. This makes installation easy and keeps installation costs low. The volume corrector can be integrated into the FLOWSIC500 on request. The volume corrector supports all typical correction algorithms, such as SGERG88, AGA 8, and AGA NX-19. There is the option of TZ or pTZ correction. The pTZ variant approved in accordance with MID. The right temperature and pressure sensors always come with the meter.

FLOWSIC500 variants

Simple installation into pipelines

Connection to all standard volume correctors via LF, HF, encoder, or RS-485 output

Minimum installation costs

The meter is preconfigured in line with the p/T sensor technology supplied with it

Easy access to the p/T sensors for operating point tests

Option of using the p/T tappings on the meter for connecting the sensors

Maximum convenience during installation

Integrated sensor technology for p/T fully pre-configured

Just install, connect the signal output, and you're done

Easy, convenient, reliable.

FLOWSIC500 fulfills the requirement of all standards and regulations relevant for natural gas distribution and is certified in accordance with MID guideline 2014/32/EU.

Everything in one: Gas flow meter, flow computers and pressure and temperature sensors.

Never lose anything, thanks to comprehensive data archive and log books.

A gas flow meter and volume corrector in one – simple, convenient, reliable. more than one option.

Voltage supply: no problem

Thanks to PowerIn Technology™, the FLOWSIC500 performs fail-safe measurements in intrinsically safe line powered operation with battery back-up. Alternatively, the gas flow meter operates by battery as an energy self-sufficient configuration for a period of at least five years.

Compact and intuitive

FLOWSIC500 operates without straight inlet or outlet zone requirements.

Pure comfort: USB/Infrared adapter for easy connection.

Intuitive user program – the FLOWgate™ software platform.

Easy installation, compatible with conventional technologies, and minimal operating costs – The perfect solution for municipal gas suppliers and industrial consumers

Technical data overview

Technical data overview

Measured values
Volume a. c., volumetric flow a. c., gas velocity, volume s. c. (*), volume flow under s.c. (*)
Measurement principle
Ultrasonic transit time difference measurement
Hazardous area

2G

Class I Division 1

Gas temperature

–25 °C ... +60 °C

Optional: –40 °C ... +70 °C

Operating pressure

PN16 (EN 1092-1): 0 bar (g) ... 16 bar (g)

Class 150 (ASME B16.5): 0 bar (g) ... 20 bar (g)

Conformities

MID: 2014/32/EU

OIML R 137-1&2:2012

EN 12405: 2010 (for integrated flow conversion)

Enclosure rating
IP66

| | |
| --- | --- |
| Modbus | ✔ |
| Type of fieldbus integration | RTU RS-485 |

Corrective functions
Volume correction
Diagnostics functions
Permanent monitoring of measured values

All technical data can be found accompanying the individual product