The universal application solver
Your Benefits
Easy system integration due to compact design
Flexible adaptation to application requirements due to numerous configuration options and adjustable sensitivity
Reliable measurement results since synchronization and multiplex mode prevents mutual interference of sensors
Inexpensive area monitoring possible due to sensor synchronization
Offline sensor configuration on display enables pre-configuration and saves time when commissioning the system
Integrated temperature compensation for high measurement accuracy
ObSB mode enables detection of any object between the sensor and a taught-in background



Overview
The universal application solver
The sensors of the UM30 product family impress with high flexibility. Various sensing ranges of up to 8,000 mm as well as countless configuration options leave no applications unsolved. The high measurement accuracy provided by internal temperature compensation, along with color-independent object detection, immunity to contamination, and a wide operating temperature range up to 70 °C all ensure reliable operation, even under the most challenging conditions.
At a glance
Reliable measurement, regardless of material color, transparency, gloss, or ambient light
Sensing range up to 8,000 mm
Display enables fast and flexible sensor adjustment
Immune to dirt, dust, humidity, and fog
Versatile interfaces including IO-Link available
Adjustable sensitivity
Advantages

Virtually unlimited use – regardless of color, gloss, and transparency
SICK ultrasonic sensors perform measurement and detection tasks in a wide variety of application areas on colored, shiny, or transparent surfaces, which are particularly challenging for optical sensors. Even adverse ambient conditions such as dust, dirt, or fog hardly affect the measurement result. The broad detection range also allows for a large field to be monitored with just one sensor – with a measuring range of 13 mm to 8 m. No matter where they are: the ultrasonic sensors from SICK are at your side in any industry. The extensive product portfolio offers you a wide range of solutions for your application. See for yourself.
Find out more about the principle of operation of the ultrasonic sensors.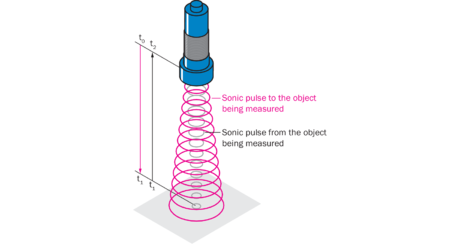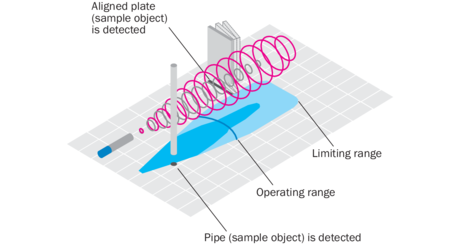 Applications in focus
Ultrasonic sensors are true all-rounders. SICK ultrasonic sensors demonstrate their reliability and precision in virtually any application, from measuring distances or detecting solid, powdered, or liquid media. No matter the industry, no matter the application.


SICK ultrasonic sensors show their strengths in the contact-free detection of objects in all imaginable applications. These all-rounders reliably and precisely master all automation requirements on your processes.
Individually adjustable sonic beams – the optimal solution for your application and unique in the market
Adjusting the sensor sensitivity gives you direct control of the sonic beam's behavior and, therefore, the sensor's detection range. This means objects in the environment can be displayed or blanked – with infinite adjustment.
It doesn't matter whether the sonic beam is large or small, narrow or wide, or whether the detection range is slowly increasing or the largest size possible. Tank walls, for example, can be blanked in level applications, different container sizes can be verified when inspecting empty containers, and even larger areas can be monitored with just one sensor.

The infinitely and individually adjustable detection range is the optimal solution for your application. If the ambient conditions change, the sensor can be quickly and easily adjusted to the new requirements. Thanks to the Connect+ software or the SOPAS Engineering Tool from SICK, there are practically no limits to the adjustment options.
IO-Link
As a co-founder of IO-Link, SICK offers one of the broadest IO-Link portfolios on the market. Smart Sensors with IO-Link generate and receive data and information which goes beyond conventional switching signals or measured process parameters.

IO-Link solves the problem of clearing those final hurdles in the communication chain by seamlessly integrating sensors into an automation network. This brings about new ways of increasing flexibility, reliability, and efficiency and can reduce the costs associated with your system.
SICK LifeTime Services
SICK's services increase machine and plant productivity, enhance the safety of people all over the world, provide a solid foundation for a sustainable business operation, and protect investment goods. In addition to its usual consulting services, SICK provides direct on-site support during the conceptual design and commissioning phases as well as during operation.
The range of services not only covers aspects like maintenance and inspection, but also includes performance checks as well as upgrades and retrofits. Modular or customized service contracts extend the service life of plants and therefore increase their availability. If faults occur or limit values are exceeded, these are detected at all times by the corresponding sensors and systems.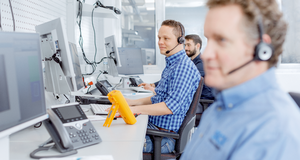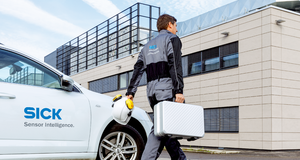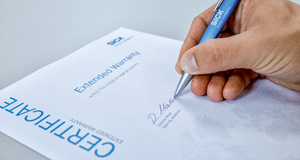 Technical data overview

Technical data overview

| | |
| --- | --- |
| Measuring range | |
| Operating range | 30 mm ... 6,000 mm |
| Limiting range | 350 mm ... 8,000 mm |

Resolution
≥ 0.18 mm
Repeatability
± 0.15 %
Response time

32 ms ... 240 ms

32 ms ... 240 ms 1)

Output time
8 ms ... 60 ms
Switching frequency

25 Hz

12 Hz

8 Hz

4 Hz

3 Hz

Analog output
4 mA ... 20 mA, ≤ 500 Ω 2)
0 V ... 10 V, ≥ 100,000 Ω

| | |
| --- | --- |
| Digital output | |
| Type | PNP / NPN / push-pull: PNP/NPN |

Enclosure rating
IP65 / IP67
Sending axis
Straight
Ambient temperature, operation
–25 °C ... +70 °C

1) Subsequent smoothing of the analog output, depending on the application, may increase the response time by up to 200 %.
2) For 4 mA ... 20 mA and Vs ≤ 20 V max. load ≤ 100 Ω.
All technical data can be found accompanying the individual product