Your Benefits
The high scanning point density across 24 layers enables reliable detection
Special mirror technology ensures high scanning field stability
High resolution (vertical and horizontal) for the precise and rapid detection of a large working range
Measurement data transferred in real time via the 1-Gbit Ethernet connection
Compact and rugged design with IP67 enclosure rating for adverse ambient conditions


Overview
The MRS6000 3D LiDAR sensor uses a high scanning point density and an aperture angle of 120° to reliably detect its environment across 24 layers. Special mirror technology ensures high scanning field stability. With the aid of multi-echo technology, the sensor scans through rain, dust, and fog, while simultaneously multiplying the point density. These properties are particularly useful for creating a 3D point cloud without any gaps, which can be used to tackle a whole host of demanding applications.
At a glance
Gap-free detection across 24 scanning layers at an aperture angle of 120°
Fine angular resolution with high scanning point density
Reliability thanks to multi-echo technology
Convenient and customer-friendly web server interface for configuration
Advantages

With 24 layers, almost nothing can go unnoticed
The high performance of the MRS6000 3D LiDAR sensors is based on an innovative mirror technology which enables a nearly realistic 3D scan image with 24 measuring lines arranged nearly gap-free. The high scan point density is concentrated on the defined area so that even small objects can be detected reliably. Together with the remission data (RSSI), a unique image of the scan area can be generated in real time and good results can be achieved even on low-reflectance surfaces. This makes it possible to reliably monitor areas and register objects in the area of interest, for example. Due to its outstanding outdoor performance, the MRS6000 can also be used under harsh weather conditions.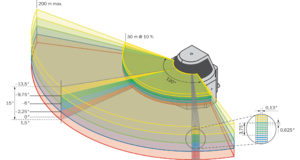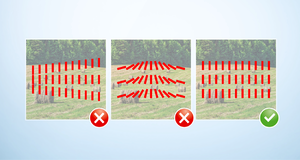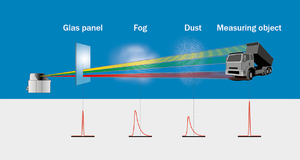 Excellent results even on low-reflectance surfaces and gap-free scanning for a reliable 3D image.
SICK LifeTime Services
SICK's services increase machine and plant productivity, enhance the safety of people all over the world, provide a solid foundation for a sustainable business operation, and protect investment goods. In addition to its usual consulting services, SICK provides direct on-site support during the conceptual design and commissioning phases as well as during operation.
The range of services not only covers aspects like maintenance and inspection, but also includes performance checks as well as upgrades and retrofits. Modular or customized service contracts extend the service life of plants and therefore increase their availability. If faults occur or limit values are exceeded, these are detected at all times by the corresponding sensors and systems.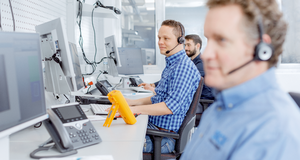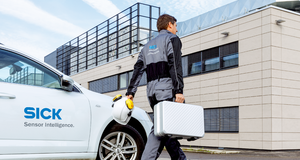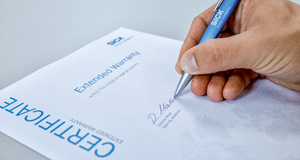 Technical data overview

Technical data overview

Application
Outdoor

| | |
| --- | --- |
| Aperture angle | |
| Horizontal | 120° |
| Vertical | 15° |

Angular resolution

0.13°, horizontal

0.625°, vertical

Working range
0.5 m ... 200 m

| | |
| --- | --- |
| Scanning range | |
| At 10% remission | 30 m |
| At 90% remission | 75 m |

Amount of evaluated echoes
4
Scanning frequency
10 Hz
Ambient operating temperature
–20 °C ... +60 °C
Weight
2.2 kg
All technical data can be found accompanying the individual product